Construction was completed in fall of 2017 on our new hay storage and feeder barn. The barn holds 600 bales with two large feeding shelters where the horses can stay warm and dry all winter.
We especially appreciate the generous support of:
CARMA
The Estate of Gerald F Leo
The Estate of Norman E Wickland
Valery Naify and Fred Scaler
Robert and Connie Rosenthal
The Thoroughbred Aftercare Alliance
The Wrather Family Foundation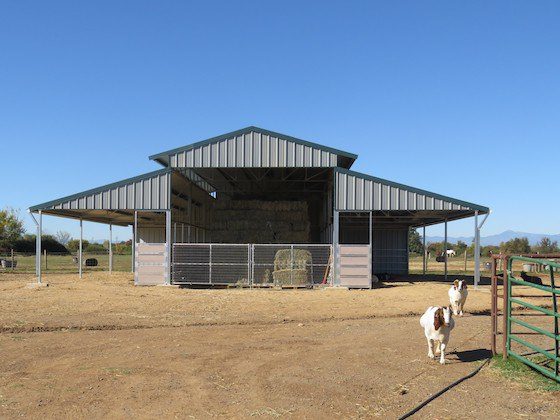 IF YOU WOULD LIKE TO CONTRIBUTE TO THE HORSES OF TRANQUILITY FARM, PLEASE DONATE BELOW. — THE HORSES THANK YOU!!